Copy Here Updated

Supporting Copy

Copy Here Updated 2

Supporting Copy

Copy Here

Supporting Copy

Copy Here

Supporting Copy
GetOutdoors represents a community of outdoor enthusiasts and educators with a passion for cycling and paddlesports. We offer a wide range of products and services designed to help protect the environment and enhance the time people spend enjoying the outdoors. All staff understand their responsibility to the natural environment. We work to educate everyone on the enjoyment of paddlesports and all types of cycling. During the fall of 2020 amidst the COVID Pandemic, Chris from Trek Bicycle Store of Greensboro and Will from Get:Outdoors Paddlesports began conversations on merging and kicked off the year of 2021 as GetOutdoors Pedal & Paddle.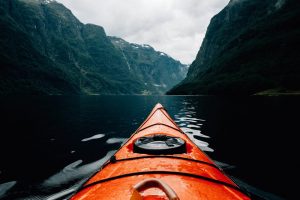 GetOutdoors began its life in Raleigh, North Carolina during the 1980's. Pro Canoe and Kayak, as it was known then, focused primarily on canoe sales and service. As the popularity of paddlesports grew, so did the product offering and size of Pro Canoe and Kayak. Pro Canoe and Kayak changed its name to Get:Outdoors in 2003 to reflect their new image of outdoor responsibility and to reflect the expanded offering of outdoor products and services.
Trek Bicycle Store of Greensboro began its life in 2010 when its owner, Chris Pieck, moved here with his family after 8 years at the Trek corporate office in Waterloo, WI to open the local store. He believes in serving the entire local cycling community from beginner to elite cyclist through exceptional service, the newest technology, tools, and education. Their philosophy was simple: We listen and learn. Trek Bicycle Greensboro existed to create riders and serve the community.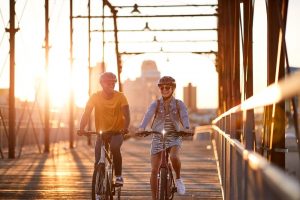 The convergence of these two created GetOutdoors Pedal & Paddle which is now one of the largest family owned and operated paddling and cycling retailers and service centers in the Southeast. We have an expansive year-round inventory of bikes, canoes, kayaks, car and truck racks, kayak fishing accessories, paddling and cycling clothing and all of the accessories needed to experience paddling and cycling comfortably and safely.  The philosophy holds for the new organization: We listen and learn. GetOutdoors offers a wide range of safety and skills classes, day and overnight trips at many of the region's top paddling destinations, and rides and events. We boast the premiere service and repair center in the southeast for both bikes and boats. We believe the best way to enjoy nature and the outdoors is in the seat of a bicycle, kayak or on a board. Our staff of dedicated paddlers, cyclists, and outdoor enthusiasts want to show you how much fun it can be to GetOutdoors. We exist to serve and educate the community and protect the environment while creating positive culture for cyclists and paddlers of all types. Come see us. Give us the opportunity to become your favorite cycling and paddling shop.